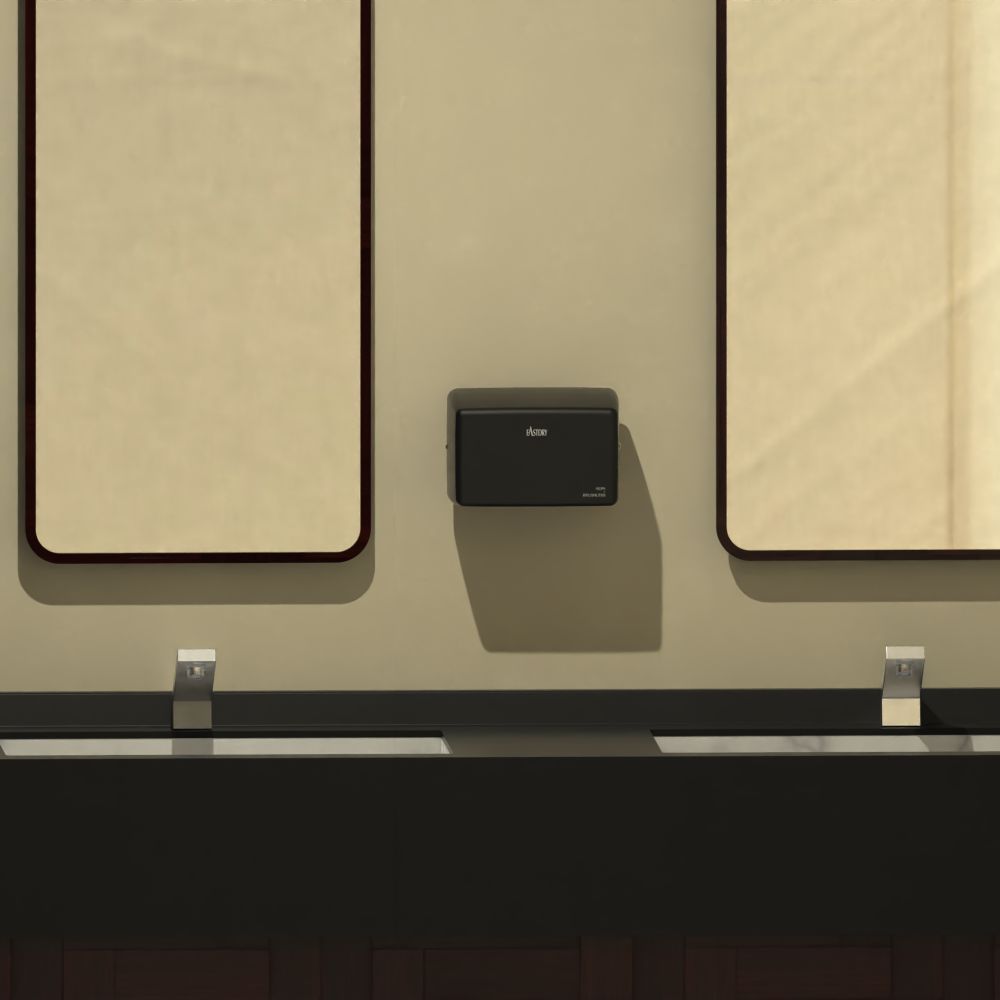 Meet the New Brushless Motor Hand Dryers
More and more modern restrooms are replacing traditional paper towels with brushless motor hand dryers with the advancement of technology. We as one of the leading manufacturer of hand dryers, have been at the forefront of this trend.
---
27 Apr, 2023
The main and well-known feature of a brushless motor is its long life cycle. The life cycle of EcoFast-BL brushless motor hand dryer is three times longer than a brush motor hand dryer. Think about the costs and time saved when you don't have to replace motor brushes!

We use a high-speed brushless motor that provides a powerful and efficient airflow, allowing users to dry their hands quickly and thoroughly. Other than strong air speed, this new hand dryer is much quieter. The sound level is only 75dB at 1 meter and it's lower than any other high speed hand dryers in the market.

Another unique feature of Hokwang's brushless motor hand dryer is that we design and make the motor on our own—it's the first brushless motor in the market that are specifically designed for high speed hand dryers! This means our brushless motor hand dryers can provide an even more reliable and high-performance hand-drying solution that is unmatched by other hand dryers on the market.

In addition to being energy-efficient and durable, our EcoFast-BL high speed hand dryers are also hygienic. They are equipped with HEPA filters that can filter out 99.9% of bacteria, ensuring users are not exposed to harmful microorganisms.

Furthermore, just like all our hand dryers, the EcoFast-BL hand dryer is easy to maintain and operate. They have simple and intuitive controls and require minimal maintenance, making them ideal for high-traffic restrooms. We in the meantime solved the troubles of stocking spare parts, as this new brushless motor is with universal voltage and can be used on 110-240 volt hand dryers. The inventory control of spare motors will be much easier by taking our brushless motor hand dryer.

Hokwang has always dedicated ourselves to the development of unique and innovative washroom hygiene products. Contact us for more information of this new brushless motor hand dryer!
Related Products
Product Catalogue
Find the complete product information here.

Download
Tags
Meet the New Brushless Motor Hand Dryers | Remote Control Heated Toilet Seat Manufacturer | Hokwang
Based in Taiwan since 1996, Hokwang Industries Co., Ltd. has been manufacturing hand dryers and soap dispensers. Their main bathroom and kitchen products include, bathroom hand dryers, stainless steel hand dryers, automatic soap dispensers for kitchen and bathroom, wall mounted soap dispensers, deck mounted soap dispensers, touchless soap dispensers, bathroom and kitchen water faucets and smart heated toilet seats with remote control, which pass WEEE and RoHS and are sold to 89 countries. Every touchless kitchen water faucet and soap dispenser, commercial bathroom hand dryer and smart heated toilet seat is tested at the highest level of quality control before shipment.
Hokwang, an ISO certified (ISO9001 and ISO14001), professional manufacturer in Taiwan, specializes in hand dryer, automatic soap dispenser, auto faucet, auto flush valve and automatic aerosol dispenser. We offer a complete washroom package to make the management of your facilities as easy as possible with our top quality HANDS FREE hygiene products. The main aim of HOKWANG is long term customer retention via exceptional levels of quality and customer service. With 20 years of bathroom hygiene industry experience, Hokwang has many customers who has started with us at the very beginning and is still with us today. We also receive the top marks of greater than 90% customer satisfaction every year on the survey.
Hokwang has been providing customers with commercial hand dryers, soap dispensers, water faucets and heated toilet seats with great customer satisfaction, both with advanced technology and 27 years of experience, Hokwang ensures that each customer's needs are met.