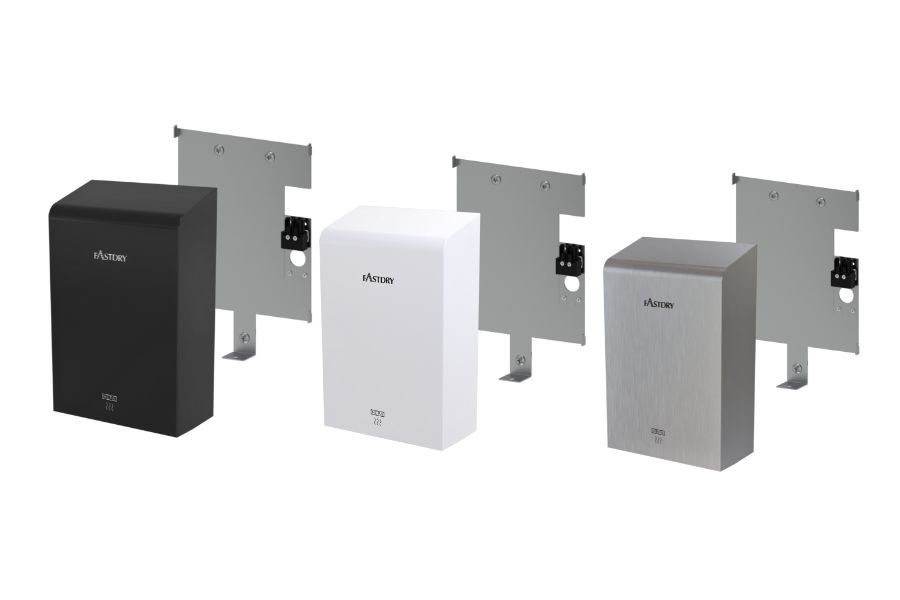 EcoHygiene High Speed Hand Dryer With HEPA Filter
ADA-Compliant High Speed Hand Dryer Equipped With HEPA Filter
Nowadays, people are in search of a more hygienic high speed hand dryer. Other than the existing energy-saving and high drying efficiency features, the EcoHygiene hand dryer has a resident HEPA filter that is hidden inside of the cover. This would be specifically suitable for designers who are in pursuit of aesthetic appearance, while wanting the hygienic features to satisfy building owners' requests.
---
In addition, the EcoHygiene hand dryer is very customizable. There are many features available for you to choose from based on each location's needs. These "add-ons" include the followings:

1. UVC-LED: kills the germs to make sure that only clean and fresh air is blown onto user's hands.

2. Plug-in back plate: during construction, the first fix base plate can be installed by the electricians without worry the hand dryer itself being painted or covered by dust. After construction work is done, one can simply plug in the hand dryer without calling the electricians again.

3. Anti-bacteria coating: silver ions can be added into the transparent coating of the hand dryer which is antibacterial and also keeps finger prints out of the cover.

4. Cover color: other than the basic black and white powder coating or brushed steel finish, the dryer can be PVD into any color to fit each restroom's design.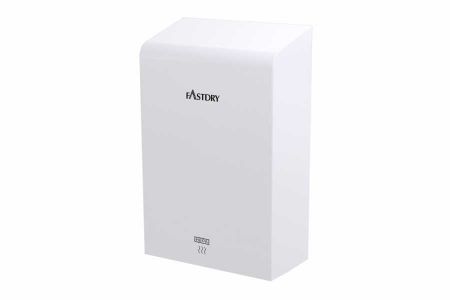 EcoHygiene01W
Another hygienic high speed hand dryer made by Hokwang! EcoHygiene hand dryer has a H13 HEPA...
Details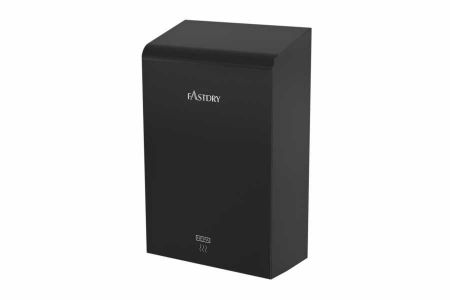 EcoHygiene01B
From cover to the inside mechanism, we design our EcoHygiene hand dryer to be an extremely...
Details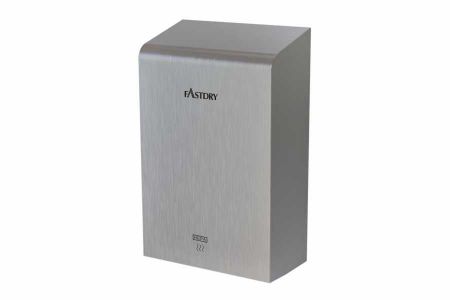 EcoHygiene05
With the H13 HEPA filter built inside, the EcoHygiene high speed hand dryer in stainless steel...
Details
Product Catalogue
Find the complete product information here.

Download
EcoHygiene High Speed Hand Dryer With HEPA Filter | Remote Control Heated Toilet Seat Manufacturer | Hokwang
Based in Taiwan since 1996, Hokwang Industries Co., Ltd. has been manufacturing hand dryers and soap dispensers. Their main bathroom and kitchen products include, EcoHygiene High Speed Hand Dryer With HEPA Filter, bathroom hand dryers, stainless steel hand dryers, automatic soap dispensers for kitchen and bathroom, wall mounted soap dispensers, deck mounted soap dispensers, touchless soap dispensers, bathroom and kitchen water faucets and smart heated toilet seats with remote control, which pass WEEE and RoHS and are sold to 89 countries. Every touchless kitchen water faucet and soap dispenser, commercial bathroom hand dryer and smart heated toilet seat is tested at the highest level of quality control before shipment.
Hokwang, an ISO certified (ISO9001 and ISO14001), professional manufacturer in Taiwan, specializes in hand dryer, automatic soap dispenser, auto faucet, auto flush valve and automatic aerosol dispenser. We offer a complete washroom package to make the management of your facilities as easy as possible with our top quality HANDS FREE hygiene products. The main aim of HOKWANG is long term customer retention via exceptional levels of quality and customer service. With 20 years of bathroom hygiene industry experience, Hokwang has many customers who has started with us at the very beginning and is still with us today. We also receive the top marks of greater than 90% customer satisfaction every year on the survey.
Hokwang has been providing customers with commercial hand dryers, soap dispensers, water faucets and heated toilet seats with great customer satisfaction, both with advanced technology and 27 years of experience, Hokwang ensures that each customer's needs are met.