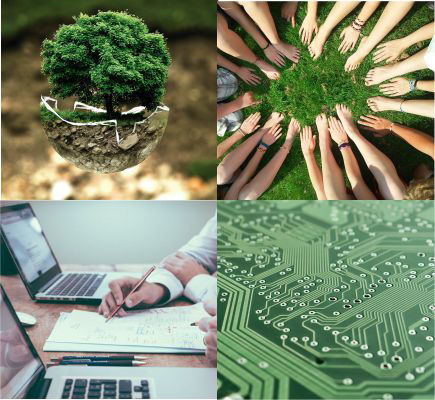 CSR
Corporate Social Responsibility
We, Hokwang Industries Co,. Ltd., devote ourselves to the sustainability of environment, employees, suppliers and the community. This idea has been with Hokwang since we established in 1996. We consistently develop eco-friendly hygiene product, enhance employees' physical and mental health, grow with our suppliers and regularly outreach to the community.
---
Environment
Importance of Recycling
As a manufacturer of green products, Hokwang must not only emphasize the importance of recycling, but also ensure our products have all passed WEEE testing. This means our products can be recycled and reused, and we are proud to say our recycle and reuse rates are over 90%.
In addition to the product itself, we do our best to recycle while manufacturing in a factory that has received ISO-14001 certification (Environmental Management System). Anyone who has visited our facilities can attest to the organization and ability to control a clean assembly line that recycles cans, bottles, paper, carton boxes and even rain! Our factory is located on a hill where it is very practical to collect and store rainwater for plumbing and irrigation.
Sustainability Awareness
Hokwang works hard to draw attention to the dire need for sustainable living. We achieved this goal to great ends by sponsoring a documentary called "Beyond Beauty-Taiwan from Above" and providing other necessary resources to help the movie production. This documentary not only shows the beauty of Taiwan but also reminds people that natural disaster and today's style of living are gradually destroying the beautiful island.
After the documentary hit theaters, Hokwang funded several showings inviting the entire Hokwang team and all their family members as well as elementary school students from remote districts to watch this documentary. Our primary purpose for these invitations was to plant the need to care for the environment in the children's minds.
Suppliers
Hokwang is always looking for improvement, and that's why Hokwang only seeks suppliers who will keep improving. We aim to find partners who like ourselves, continuously strive to make the best and most innovative products.
Hokwang demands our suppliers to follow the highest quality and safety standards. We view our suppliers as team members, and we truly support each one to make our companies and products as strong as possible. One example of such teamwork is a project we took on with a fellow partner. Hokwang invested in a robotic arm for a stainless steel cover supplier to make sure the production could be done more precisely and consistently while also maintaining its quality.
Hokwang also asks our suppliers to minimize environmental impact. All cartons from suppliers must be reused until thoroughly worn, and then given to a charity for recycling. Although the hidden cost of time and storage to keep these reused boxes is actually higher than purchasing new boxes, Hokwang believes everyone should do their best to reduce, reuse and recycle, and this must be a group effort!
Employees
The most important asset of any organization is its people.
This isn't just a catchphrase for us. Hokwang truly is a big family and we want every employee to stay and grow with Hokwang for as long as possible. We provide the benefits and perks that we believe have the greatest impact for our employees' work and life.
Benefits and Pensions
- Health Examination
- Marriage and child birth incentive and funeral assistance
- School scholarships for employees' children
- Retirement funds and emergency foundation
Activities
- Company library
- Tickets for the arts
- Yoga and exercise classes
- Dinner parties
- Domestic and international travel
- Internal and external skills training
Community
Hokwang headquarters is set in the lush mountains of the Ruifang Industries Area. The community nearby receives less governmental resources than the major cities, so Hokwang has been supporting the community for more than 10 years. We are focusing on long-term development, and know it starts with commitment and contribution to local society.
AEDs installed in remote areas
AEDs (Automated External Defibrillator) are first responder devices that ambulances bring to accident scenes.
As remote districts in Taiwan lack medical facilities, Hokwang donates AEDs to places in need regularly every year.
Support Education
There are 25 primary and middle schools in the area, which we support, and each school has different needs. Hokwang sponsors lunch, extra curriculum, after-school and vacation care programs.Hokwang also supports school choir and orchestra performances in Taiwan and Europe.
International Disaster Relief
The old factory of Hokwang suffered from serious floods twice, so we understand how natural disasters cause pain and create a great need for assistance. Hokwang has thus made a habit of donating to our local governments to help people following these disasters and to cities around the world in their times of pain and need.