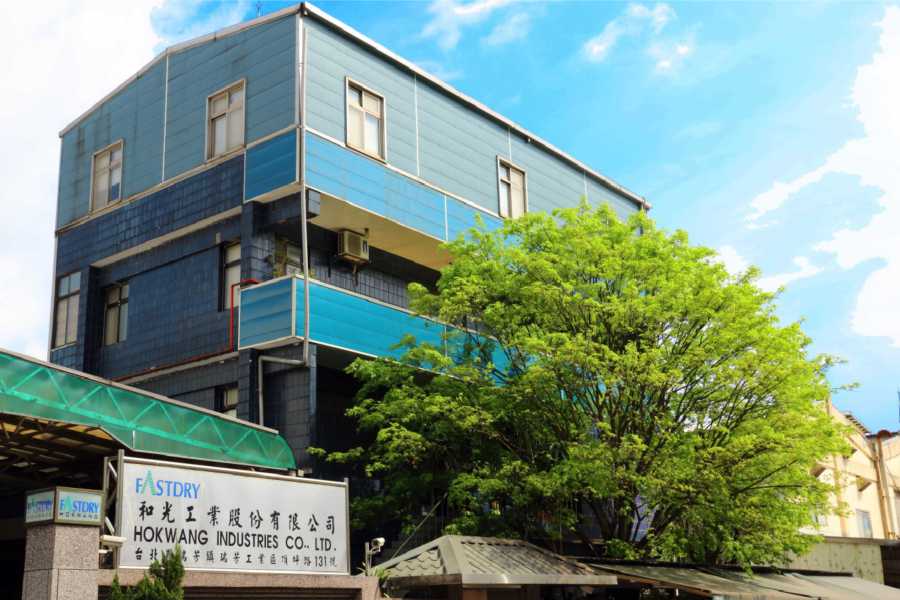 About Us
Every Hand Dryer Is A Hero. When Your Hands Approach, You Save A Tree.
Hokwang, an ISO certified (ISO 9001 and ISO 14001), professional manufacturer in Taiwan, specializes in hand dryer, auto soap and sanitizer dispenser, auto faucet, auto flush valve and auto aerosol dispenser. We offer a complete washroom package to make the management of public washroom hygiene as easy as possible with our top quality HANDS FREE hygiene products. Our main goal is to create a long-term customer relationship via exceptional levels of quality products and helpful customer service timely.
---
Our products include:
Hand Dryer
Our hand dryers have passed international safety standard approvals including UL/CUL, CSA, UKCA, CE, LVD, EMC, GS, CB, etc., and have received green certifications including ULE-EPD, WEEE, RoHS, and GreenSpec. These certifications verify the stability and reliability of Hokwang and our hand dryers.
Hand Dryer
Our hands free soap dispensers are all CE certified, and suitable for various types of soap - liquid soap, foam soap, alcohol gel, liquid alcohol, hand sanitizers and detergents. With the auto soap dispenser, we are on a quest to improve hand hygiene by reducing infection through this germ free solution. Using our auto soap dispensers will help users stay clean, kick away germs, and stop the spread of disease.
Auto Aerosol Dispenser
Our automatic aerosol dispenser can be set to spray during specific office hours. Furthermore, the sound level is very low. When it sprays, it is very quiet without any detectable loud noises.
Auto Faucet
Our full range of auto faucets satisfy all demands from wall-mounted to deck-mounted, from single sensor to dual sensors, and from cold water line to cold/hot water line. The all in one design for most models saves space and makes the faucet easier for installation.
Auto Flush Valve
Our auto flush valve comes in various designs. You can find vertical type, recessed type, and wall-mounted type in our product range of auto flushers. In addition, the water volume of our flush valves is adjustable to satisfy different requirements and saves precious water resource.
Selecting HOKWANG'S TREE-FREE products means that you can also contribute to a Greener Environment. We are looking for a partner to be our representative in your esteemed country. The bilateral cooperation can be based on OEM, ODM or OBM depends on your marketing strategy. Please contact us for more information.
History of Hokwang
Time
Achievement
DEC 1996
Hokwang Industries Co., Ltd. was founded.
NOV 2000
First floor of factory flooded by Xangsane typhoon.
Further damage to the factory caused by Nari typhoon.
SEP 2001
Factory relocated to the current location.
Hokwang started to use enterprise resource planning software systems to manage office works.
DEC 2002
Hokwang received ISO-9001 (quality management) certification.
JUL 2006
Hokwang received its first subsidy to develop an energy-saving high speed hand dryer from the Ministry of Economic Affairs in Taiwan.
OCT 2007
Hokwang began its ongoing effort of working with higher education institutes for improving product solutions by cooperating with Taipei Technology University on noise reduction and vibration.
NOV 2013
EcoMo high speed hand dryer received carbon footprint (ISO 14067) certification.
OCT 2014
Hokwang received ISO-14001 (environmental management systems) certification.
Hokwang started working with the Industrial Technology Research Institute to develop a smart automatic hand dryer.
OCT 2016
Hokwang included electronic faucets/taps and flushers in our product range.
Hokwang has invested in and partnered with FlushTech, a leader in designing and manufacturing electronic faucets/taps and flushers for 20 years.
MAR 2018
EcoSwift Mini high speed hand dryer won the iF Design Award.
NOV 2019
The construction of Hokwang's second plant was completed.
JAN 2021
Hokwang Introduced the new product range: Smart toilet seat.
Hokwang Factory
Movies

Certificates