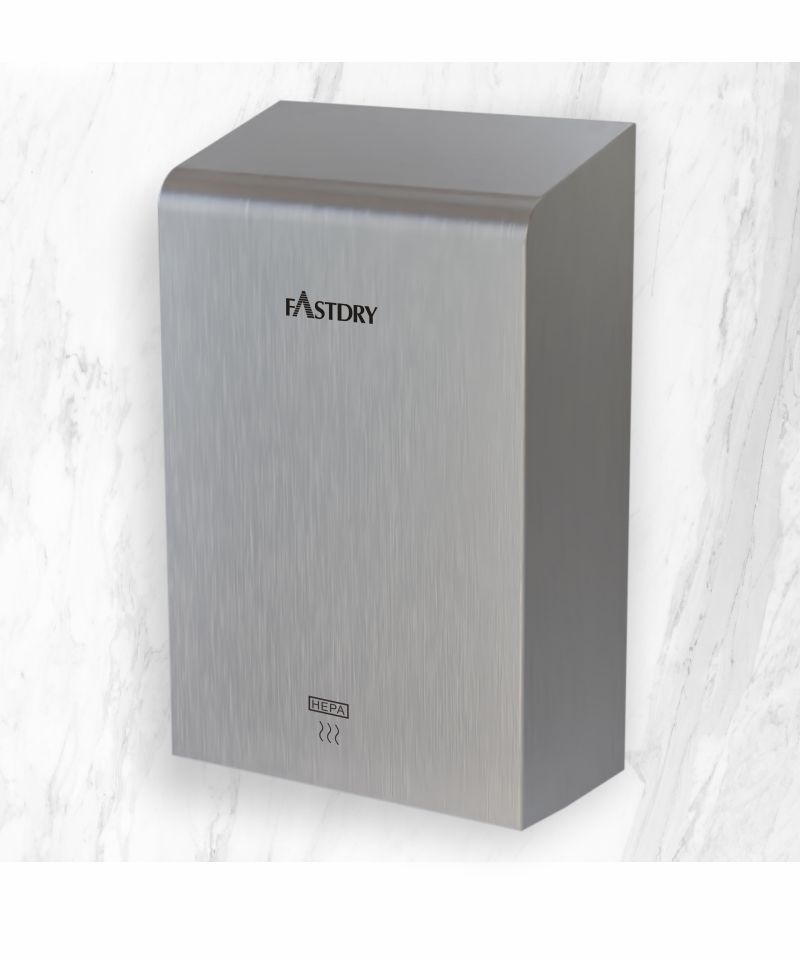 What Safety Approvals Are Required for Electronic Hand Dryer in Europe?
Commercial hand dryer, or electronic hand dryer, are commonly installed in commercial washrooms or public toilets. Safety approvals are one of the most important features to define a qualified and safe hand dryers. Two widely accepted safety approvals for hand dryers in Europe are GS mark and CB mark.
---
Hand Dryer Made by Hokwang– GS Certified:
Most of our hand dryers come with the GS mark. This means that our product has passed German Product Safety Act (ProdSG)'s quality and safety requirements as GS refers to Geprüfte Sicherheit which means "safety tested" in German. Thus, it is said that consumers are willing to pay higher prices to purchase products with GS mark as it ensured that the goods were tested by an authorized third party organization such as TÜV or Intertek.
Hand Dryer Made by Hokwang– CB Certified:
Hand dryers with CB certificate is advantaged especially for tenders, government bids, train projects or any projects that request international safety test reports. That is the reason why Hokwang's warm air hand dryer and high speed hand dryers are often submitted or designated by large tenders and bids.

CB stands for Certification Body. The CB Scheme is operated by IECEE (International Electrotechnical Commission for Electrical Equipment), it is a system that accept test results and certificates internationally as long as the country or certification organization is a participant of the NCBs (National Certification Bodies).
In other words, once you got a CB Test Certificate, it helps you to minimize the time and money required to obtain certificates by other NCBs. This is because applications with CB test certificates are more likely to be handled as priority in other NCBs. Also, since additional sampling/testing is usually not required, cost of applying other certificates among NCBs is relatively low.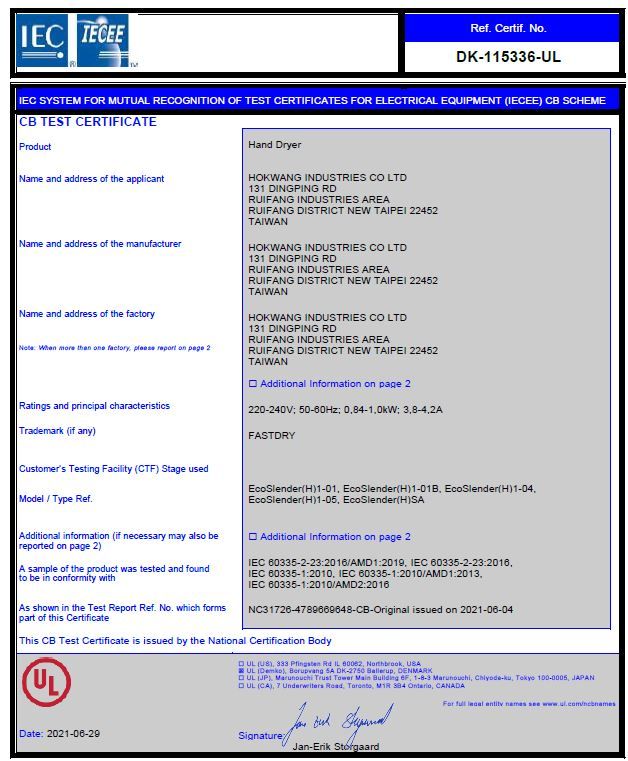 There are specific safety approvals required in different countries. Whatever the requirements are, being a professional hand dryer manufacturer, we can always meet clients' demands.
Related Products