How do filters function in a hand dryer?
There're two common types for hand dryer filters: carbon filter and HEPA filter. These are usually installed in the air inlet of a hand dryer, some of them can be inserted inside of a hand dryer. Either filters are designed to help extending the life cycle of the hand dryer and enhancing hands hygiene.
---
Carbon filter for hand dryer:
A carbon filter can filter dust, lint, etc., and thus lengthen the life cycle of a hand dryer. All of Hokwang's high speed hand dryers has optional carbon filter assembly.
HEPA filter for hand dryer:
A HEPA filter (often comes in an assembly) for hand dryer can filter different ratio of airborne particles according to the HEPA class. Currently EcoMo and EcoHygiene hand dryers have HEPA filter (class H13 with retention >99.95% in total). Since the HEPA filter is inserted inside of the hand dryer body, it makes the design and cover of hand dryers more sleek and compact.
Other models in high speed hand dryer range have external HEPA filter (class H12 with retention >99.5% in total) as optional accessory. Since they are mounted under the covers, it is easy for replacement. Users can also feel relieved to actually see the filter on the hand dryers.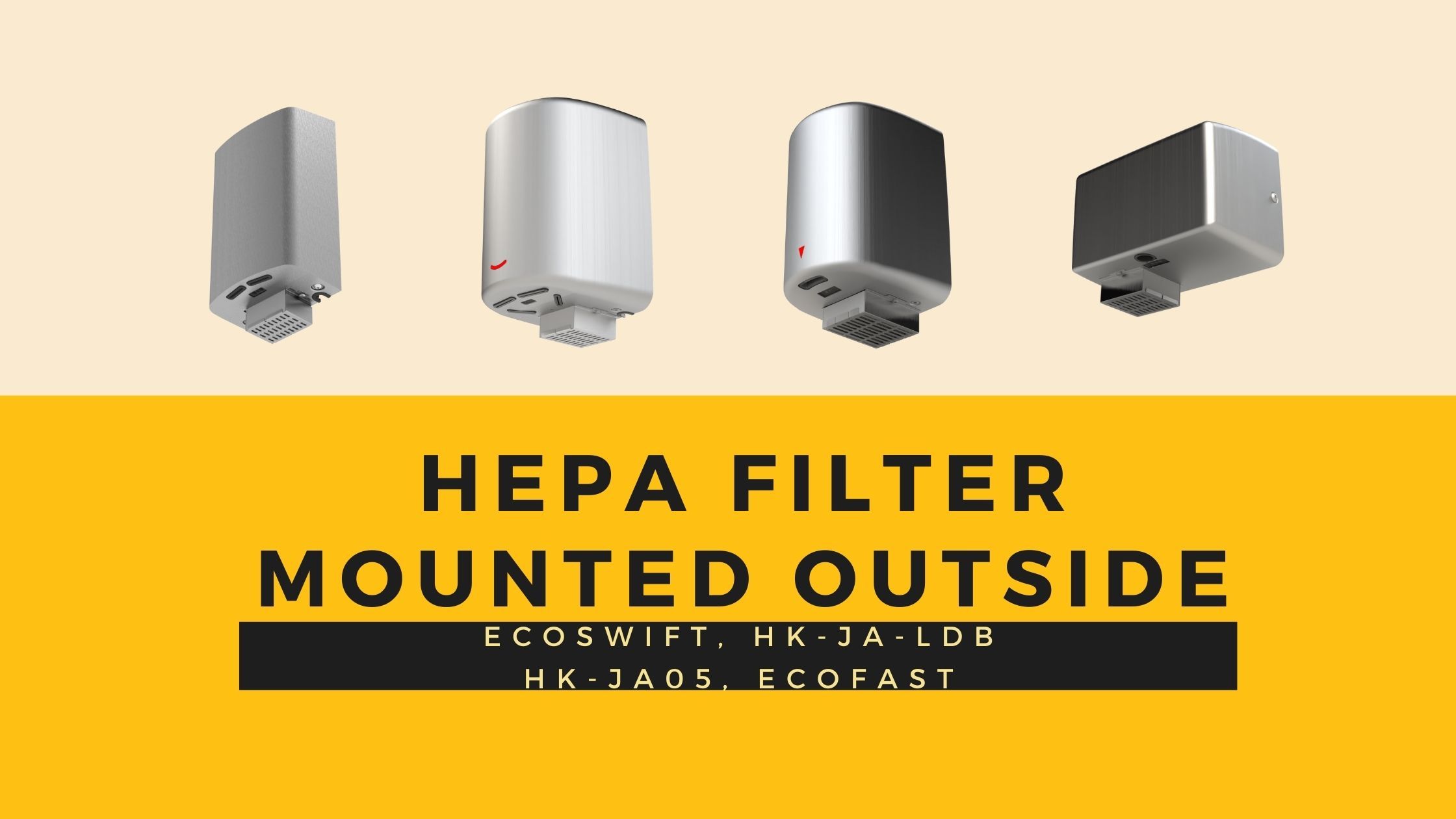 Hand Dryers With Heap Filter Building Outside
Hand dryers equipped with HEPA filter has become popular for its filtration ability of bacteria, dusts and other particles within the filtering range. Hokwang makes sure to satisfy the demands in the market and supplies hygienic and fast-drying hand dryers.
Related Products