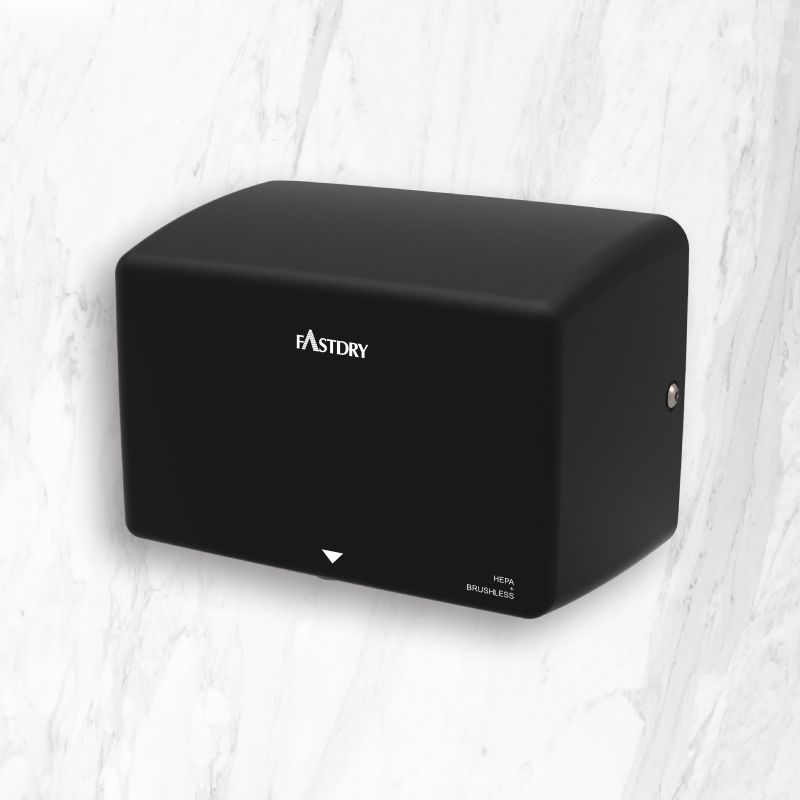 What are CE and UKCA Marking for Electronic Hand Dryer, Auto Soap Dispenser?
We are often asked for the CE marking for our hand dryer, soap dispenser and other commercial washroom products. CE marking can be seen on most of the products sold in the EEA (European Economic Area). With the CE marking, it means that the producer of this product have declared that all the EU safety, health, and environmental protection requirements are met. In general, CE marking contains EMC and LVD certificates, which ensure the electrical and interference safety of automatic restroom products.

The official website of European Commission provides clear information of not only what are the duties for manufacture, importer and distributor for selling a CE marking product, but also the benefits for the consumer by choosing a CE marked product, including hand dryers, auto soap dispensers, auto faucet and auto flush valves.
passed the test of EMC and LVD. The newest version of CE also requires RoHS declaration from manufacturers.

All of the hand dryer, auto soap dispenser, auto faucet and auto flush valve supplied by Hokwang is CE certified. Safety approvals is not only a marking to us, but a symbol of our principles toward making safe bathroom products.
---
LVD Marking for automatic restroom products:
The importance of having LVD certificate for hand dryers, sensor soap dispenser and other electronic products is safety concerns. LVD is the abbreviation of The Low Voltage Directive. The regulation of LVD ensure that the operating voltage is between 75V to 1500V for direct current and 50V to 1000V for alternating current. Commercial bathroom products powered by direct current usually falls in the range of low voltage, and needs to be examined and tested carefully according to LVD. For those soap dispensers and faucets that uses AC transformers, the AC transformers also need to comply with LVD regulations.
Being a responsible manufacturer of hand dryer, auto soap dispenser, auto faucet and auto flush valve, we ensure our products have all must-have certificates. You can find all products supplied by Hokwang has this certificate.
EMC Marking for automatic restroom productst:
In order to enhance hand hygiene, automatic or hands-free bathroom products are getting popular and well-acknowledged. Therefore, EMC and EMI are especially important for commercial bathroom equipment like hand dryer and automatic soap dispenser.

EMS stands for Electromagnetic Compatibility that includes EMI (Electromagnetic Interference) and EMS (Electromagnetic Susceptibility). EMI regulates the influences of an electronic system's radiated emission and conducted emission on other systems. EMS, on the other hand, regulates the immunity of an electronic system so that the noise from other systems won't be able to effect it.
UKCA Marking For Automatic Restroom Productst:
Similar to CE marking for auto hand dryer and soap dispenser, the UKCA (UK Conformity Assessed) marking is a new UK product marking on the market in Great Britain. The UKCA marking came into effect on 1 January 2021 and the CE marking won't be accepted after 1 January 2023.
We have been working on the UKCA marking since 2021 and all of our high speed hand dryer, and other auto hygiene products are now UKCA approved. This will greatly save customers' time and cost when importing Hokwang's products.

By selecting auto hand dryer, auto soap dispensers, auto faucet and auto flush valves with EMC certificate, one can ensure washroom products won't be interfered with other electronic devices in the same environment.
Related Products