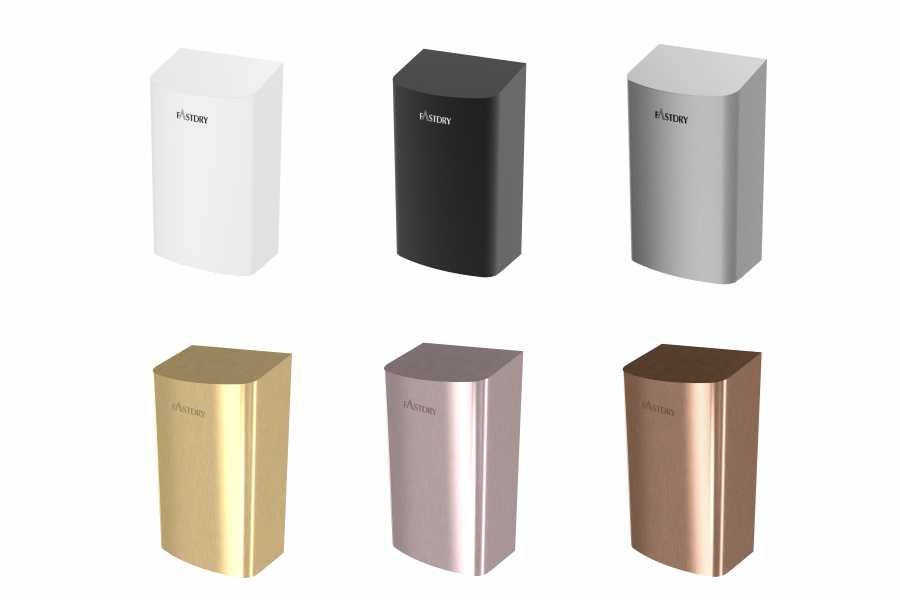 EcoSwift High Speed Hand Dryer
Smallest ADA-Compliant and G-Mark Certified Hand Dryer - Ideal for Train Specs and Install Behind Mirror
EcoSwift is the smallest Gulf Conformity mark certified high speed hand dryer in the market. EcoSwift hand dryer is also in Universal Design and ADA-Compliant (Americans with Disabilities Act), it fits in every washroom, especially those with restricted spaces such as on trains and airplanes. EcoSwift hand dryer can be equipped with an optional HEPA filter. This hand dryer is also most suitable to install behind the mirror to create a modern and clean look in public bathroom.
---
It takes years of experiences to make a hand dryer the size of one's palm. Since EcoSwift high speed hand dryer has a compact inner structure, it is easier to make it a customized hand dryer in different projects. It allows unique and customized hand dryer cover design without obstruction from internal mechanisms.
EcoSwift01B
It becomes trendy to install small hand dryers in black color to create a modern look in the public...
Details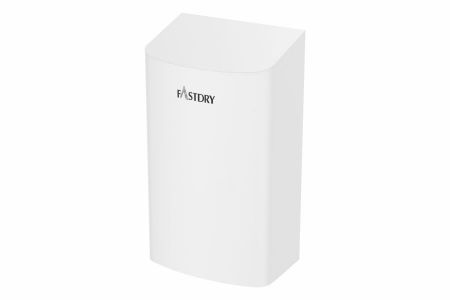 EcoSwift01W
The smallest Gulf Mark certified high speed hand dryer in white paint finishes, plus the subtle...
Details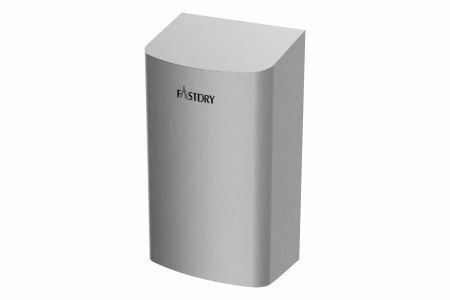 EcoSwift05
See the smallest Gulf Mark certified high speed hand dryer in the market in stainless steel...
Details
Product Catalogue
Find the complete product information here.

Download
EcoSwift High Speed Hand Dryer - Smallest ADA-Compliant and G-Mark Certified Hand Dryer - Ideal for Train Specs and Install Behind Mirror | Taiwan-Based High-Speed Hand Dryer & HEPA Hand Dryer Manufacturer | Hokwang Industries Co., Ltd.
Based in Taiwan since 1996, Hokwang Industries Co., Ltd. has been a hand dryer and soap dispenser manufacturer. Their main products, include EcoSwift High Speed Hand Dryer, High Speed Hand Dryers, HEPA Hand Dryers, Behind The Mirror Hand Dryers, Deck-mounted Soap Dispensers, Top-refilled Soap Dispensers and Multi-Feed Soap dispensers, with over 200 patents and certifications.
Hokwang, an ISO certified (ISO9001 and ISO14001), professional manufacturer in Taiwan, specializes in hand dryer, automatic soap dispenser, auto faucet, auto flush valve and automatic aerosol dispenser. We offer a complete washroom package to make the management of your facilities as easy as possible with our top quality HANDS FREE hygiene products. The main aim of HOKWANG is long term customer retention via exceptional levels of quality and customer service.
Hokwang has been offering customers hand dryers and soap dispensers with great customer satisfaction, both with advanced technology and 25 years of experience, Hokwang ensures each customer's demands are met.