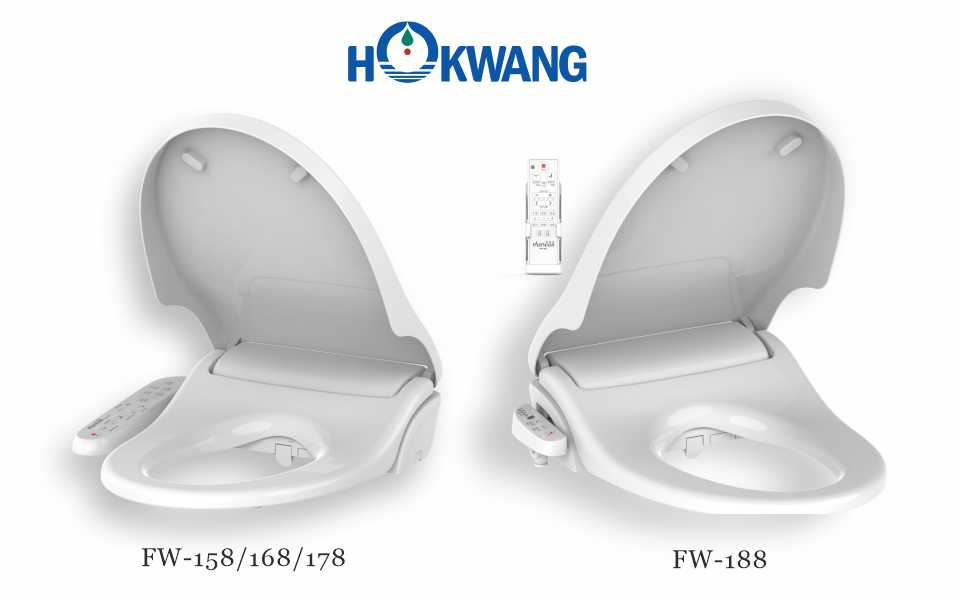 Instant Heated Smart Toilet Seat
Heated Toilet Seat with Hygienic Washing and Drying Functions
The innovative instant heated smart toilet seat that Hokwang developed has already received several design patents. For example, we have designed the UV light sterilizer which the 316 stainless steel seamless nozzle will be sterilized with the bacteria-killing UV light when the self-cleaning process is done after each use. Also, the most frequently used front and rear wash are indicate with red and blue LED lights, and the large size font and simple symbols all enhances user-experiences. In addition, we have visualized the seat temperature with intuitive color codes so user can have an idea of what to expect before sitting down.
---
Bidet toilet seats, or often called smart toilet seat, are nowadays popular in the world. One of the benefits of using a smart toilet seat is the hygienic feature. Washing extra residual instead of wiping by paper not only cleans more thoroughly, but also avoids skin issues caused by over-wipe. Using a smart toilet seat can increase the bathroom hygiene and users' experience.

Our smart toilet seat can be directly mounted to your existing toilets, which not only cut down the cost, but also make it easy for replacement. There are a three-level water temperature and seat heat adjustment and a five-level of water pressure and nozzle position adjustment functions. Both enable users to have the most customized washing experience. Other user friendly functions, such as soft-close to prevent slamming the toilet seat, energy-saving setting to save the bills, comes in the standard design without extra costs.

Just like our hand dryers, auto soap dispensers, auto water taps and auto flush valves are all designed and made by us. We adopted high quality heater that provides warm water stably, which is much superior to other brands that care less about quality. Check out for more details on the product pages or contact us to learn more about the FastWash instant heated smart toilet.
Specification and Shipping Information
Operating Voltage: 110V-120Vac, 50/60 Hz, 0.85-1.26kW
Operating Voltage: 220V-240Vac, 50/60 Hz, 0.85-1.26kW
Water Heating System: Instant water heating
Power cord length: 150 cm
Applicable water pressure range: 0.7-5.0kgf/cm2 (69kPa-490kPa)
Applicable water supply temperature: 0-35℃
IP rating: IPX4
Package: 1 set/carton
Master Carton Size (W x H x D): 600*540*240 mm
Shipping Weight: 7.0 kgs (15.4lbs)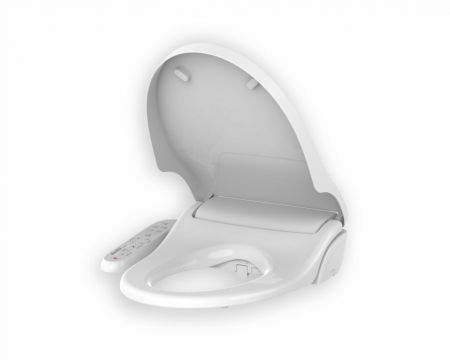 FW-158/168/178
High quality bidet toilet seats can enhance users' experiences in restrooms. Hokwang designs...
Details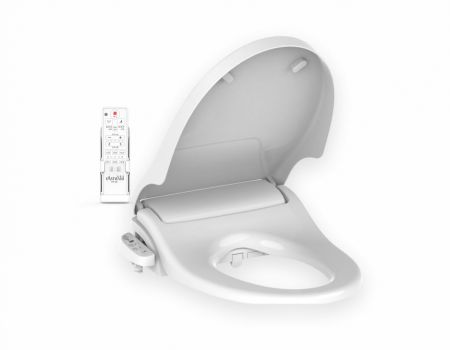 FW188/188-1
Hokwang designs and make our own FastWash bidet toilet seats and supplies them with the most...
Details
Product Catalogue
Find the complete product information here.

Download
Instant Heated Smart Toilet Seat - Heated Toilet Seat with Hygienic Washing and Drying Functions | Taiwan-Based High-Speed Hand Dryer & HEPA Hand Dryer Manufacturer | Hokwang Industries Co., Ltd.
Based in Taiwan since 1996, Hokwang Industries Co., Ltd. has been a hand dryer and soap dispenser manufacturer. Their main products, include Instant Heated Smart Toilet Seat, High Speed Hand Dryers, HEPA Hand Dryers, Behind The Mirror Hand Dryers, Deck-mounted Soap Dispensers, Top-refilled Soap Dispensers and Multi-Feed Soap dispensers, with over 200 patents and certifications.
Hokwang, an ISO certified (ISO9001 and ISO14001), professional manufacturer in Taiwan, specializes in hand dryer, automatic soap dispenser, auto faucet, auto flush valve and automatic aerosol dispenser. We offer a complete washroom package to make the management of your facilities as easy as possible with our top quality HANDS FREE hygiene products. The main aim of HOKWANG is long term customer retention via exceptional levels of quality and customer service.
Hokwang has been offering customers hand dryers and soap dispensers with great customer satisfaction, both with advanced technology and 25 years of experience, Hokwang ensures each customer's demands are met.