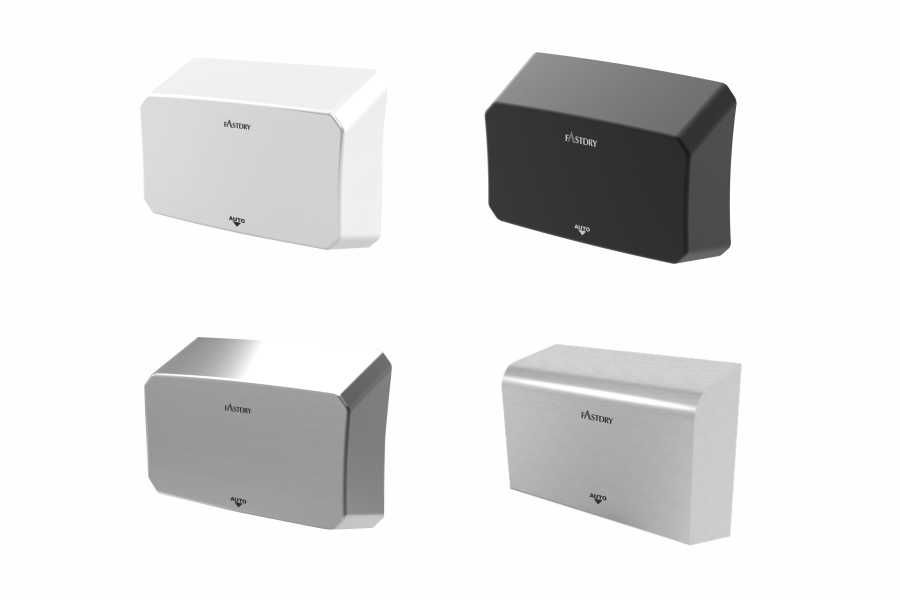 EcoSlender High Speed Hand Dryer
Slim ADA-compliant high speed hand dryer
EcoSlender is a slim high speed hand dryer with a sleek design. Hokwang is devoted to creating an accessible washroom environment. EcoSlender hand dryer is ADA-Compliant (Americans with Disabilities Act); its thin profile only protrudes 4 inches (10 cm) from the wall.
---
Moreover, EcoSlender hand dryer has patented parallel dual air outlets resulting in high drying efficiency with quiet operation. The slim hand dryer cover design also creates a wide drying area to allow hands to dry both naturally and comfortably. The main purpose of EcoSlender hand dryer is to make everyone's hand drying experience even more accommodating. White/matt black powder coated steel and stainless steel (satin/bright) are both available for EcoSlender hand dryer covers.
Product Catalogue
Find the complete product information here.

Download
EcoSlender High Speed Hand Dryer Manufacturer - Hokwang
Hokwang Industries Co., Ltd., since 1996, is an ISO 9001 & 14001 certified EcoSlender High Speed Hand Dryer manufacturer based in Taiwan.
Over 200 patents, UL & TUV certified laboratories, worldwide safety approvals and certificates, Hokwang supplies high-quality hand dryer and soap dispenser such as electric hand dryer, automatic hand dryer, commercial hand dryer, wall mounted soap dispenser, hand soap dispenser, automatic soap dispenser, etc.
Hokwang has been offering customers hand dryer and soap dispenser with great customer satisfaction, both with advanced technology and 30 years of experience, Hokwang ensures each customer's demands are met.