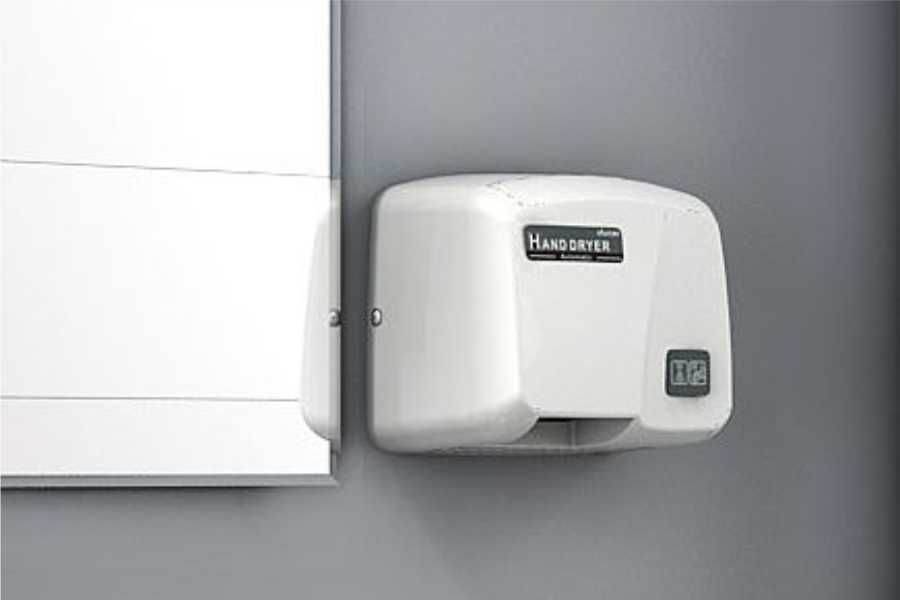 Conventional Electric Hand Dryer
Warm Air Traditional Hand Dryer - Push-Button/ Brushless Motor Available
From 1800 watts to 2400 watts, full range of conventional warm air hand dryers are available in Hokwang. We offer many traditional hand dryers in different air volume, cover design and material. There are stainless steel, aluminum, enamel coated steel and plastic covers to choose from. Moreover, the induction motors in conventional hand dryers last a lifetime because there are no brushes that need to be changed.
---
Different from jet air hand dryer, conventional warm air dryer gives you warm and gentle air, which adds to the user experience, and makes the whole drying process more pleasant and comfortable, especially in cold area. The less strong air-blow also helps keeping noise level down. This makes the conventional electric hand dryer still a popular choice in primary schools and kindergartens. Hokwang also keeps several push button models for traditional hand dryer range as a face/hair dryer.
Product Catalogue
Find the complete product information here.

Скачать
Conventional Electric Hand Dryer Manufacturer - Hokwang Industries Co., Ltd.
Hokwang Industries Co., Ltd., since 1996, is an ISO 9001 & 14001 certified Conventional Electric Hand Dryer manufacturer based in Taiwan.
Over 200 patents, UL & TUV certified laboratories, worldwide safety approvals and certificates, Hokwang Industries Co., Ltd. supplies high-quality hand dryer and soap dispenser such as electric hand dryer, automatic hand dryer, commercial hand dryer, wall mounted soap dispenser, hand soap dispenser, automatic soap dispenser, etc.
Hokwang Industries Co., Ltd. has been offering customers hand dryer and soap dispenser with great customer satisfaction, both with advanced technology and 30 years of experience, Hokwang Industries Co., Ltd. ensures each customer's demands are met.