Auto Faucet
Electronic Faucet Infrared Sensor Operated
Hokwang auto water taps come in many operating methods and designs. The common material of the faucets is chrome plated brass. We also have them in stainless steel. Moreover, there are five colors (white, black, red, green, and orange) to choose from for the front panel of the AF32 series of auto deck mounted faucets. They offer more color and finishing options when you design the bathroom interiors.
---
Moreover, our auto faucets use a stable and high quality infrared sensor. Most of them have the sensor positioned right beside the water outlet which enables a more instinctive and user-friendly operation. You can chose either AC power or a battery operated power source for the auto faucet. All electronic parts are waterproof and of the highest quality.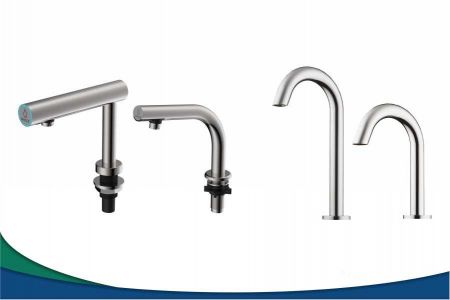 Auto taps with duel sensor, LED indication lights and so on. At Hokwang, there are many different...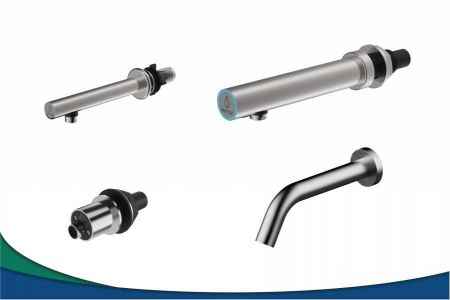 Wall mounted automatic faucets are getting more and more popular nowadays especially for new constructions...
Product Catalogue
Find the complete product information here.

Скачать
Auto Faucet Manufacturer - Hokwang Industries Co., Ltd.
Hokwang Industries Co., Ltd., since 1996, is an ISO 9001 & 14001 certified Auto Faucet manufacturer based in Taiwan.
Over 200 patents, UL & TUV certified laboratories, worldwide safety approvals and certificates, Hokwang Industries Co., Ltd. supplies high-quality hand dryer and soap dispenser such as electric hand dryer, automatic hand dryer, commercial hand dryer, wall mounted soap dispenser, hand soap dispenser, automatic soap dispenser, etc.
Hokwang Industries Co., Ltd. has been offering customers hand dryer and soap dispenser with great customer satisfaction, both with advanced technology and 30 years of experience, Hokwang Industries Co., Ltd. ensures each customer's demands are met.