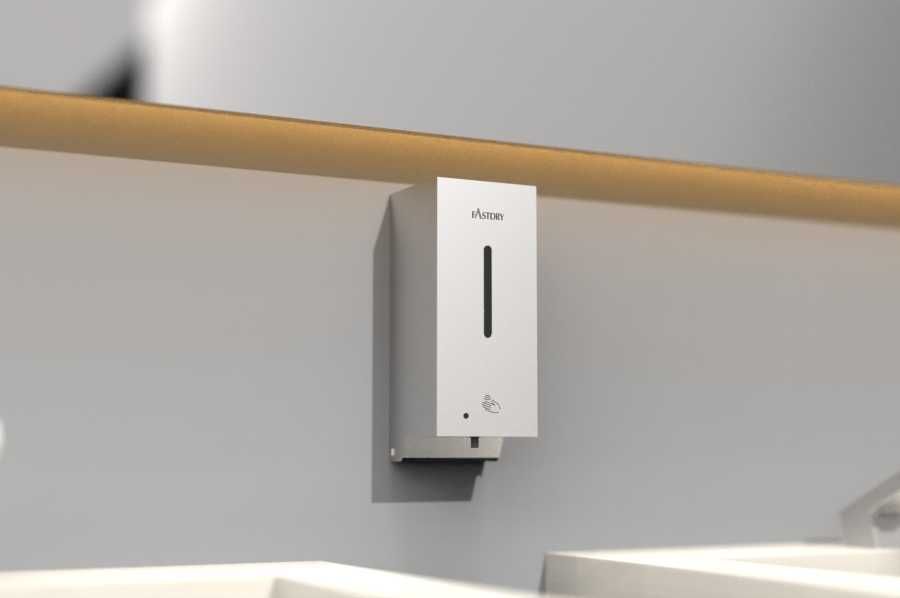 Auto Soap Dispenser
Foam/ Liquid/ Sanitizer Touchless Soap Dispenser
Complete range of commercial foam soap dispenser, liquid soap dispenser and sanitizer soap dispenser can be found at Hokwang. To accommodate different installation locations, there are wall mounted and deck mounted auto soap dispenser to choose from.
---
We also provide a top filled system that can supply to multiple soap dispensers. Hokwang has the best and most eco-friendly solutions to commercial use auto soap dispensers.
 
For certain models, different soap pumps/tubes are interchangeable that suits flexible purposes and save stock cost. For soap tank, both refillable soap tank and disposable soap bag/ collapsed soap tank are available.
Product Catalogue
Find the complete product information here.

Скачать
Auto Soap Dispenser Manufacturer - Hokwang Industries Co., Ltd.
Hokwang Industries Co., Ltd., since 1996, is an ISO 9001 & 14001 certified Auto Soap Dispenser manufacturer based in Taiwan.
Over 200 patents, UL & TUV certified laboratories, worldwide safety approvals and certificates, Hokwang Industries Co., Ltd. supplies high-quality hand dryer and soap dispenser such as electric hand dryer, automatic hand dryer, commercial hand dryer, wall mounted soap dispenser, hand soap dispenser, automatic soap dispenser, etc.
Hokwang Industries Co., Ltd. has been offering customers hand dryer and soap dispenser with great customer satisfaction, both with advanced technology and 30 years of experience, Hokwang Industries Co., Ltd. ensures each customer's demands are met.