What is UL for hand dryers?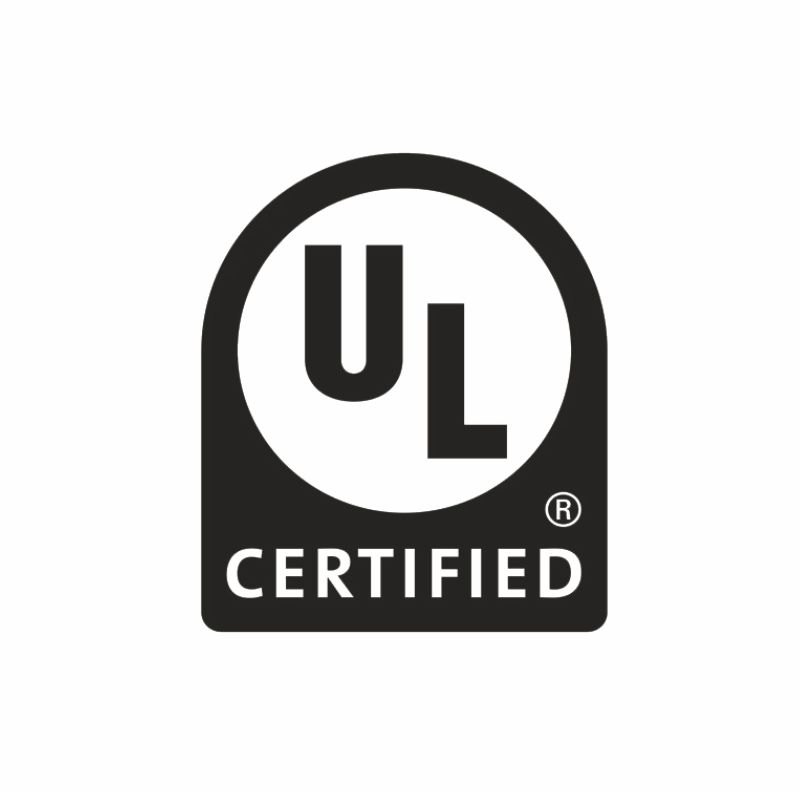 Basing in the States, UL (Underwriters Laboratories) is one of the most commonly seen safety certifications in the market. UL is a nonprofit organization that define safety standards in different aspects with examples of electrical/electronic products, industrial control equipment, plastic material and building products.

Benefits of using UL listed products are that one can be sure the products have passed unbiased safety tests and are traceable if problems occurred as each product is required to have a label being affixed on it.

Electric hand dryers follows the standard of UL 499 to obtain UL certificate. Since UL includes fire-proofing related tests, it further verified the safety of a commercial hand dryer. Any minor changes to the product will be requested for a renewed tests. It's proper to say that if your hand dryer has a valid UL approval, you can ensure the safety of the product.
Related Products

EcoFast04

---

The cover material of EcoFast04 high speed hand dryer is stainless steel#304 with a special surface treatment to make it bright as mirror. The outcome texture is smoother than chrome plated, the manufacture is also more eco-friendly. Moreover, EcoFast hand dryer is only half the size of equivalent high speed hand dryers. It consumes very little power (1,000 watts), while maintaining the capability to emit warm and comfortably heated air. The patented air-flow mechanism optimizes air flow to dry hands fast while saving 80% in energy costs. Finally, we use fewer materials to make EcoFast hand dryer to save our precious natural resources. Like other Hokwang hand dryers, all materials used to manufacture EcoFast hand dryer can be recycled and reused. Hands dried with EcoFast are ecofriendly hands!

---

EcoMo13

---

Color block style of solid white and grey color makes EcoMo 13 a unique jet hand dryer. EcoMo is an ergonomic, high speed, wheelchair friendly hand dryer. It's ADA-Compliant so is most suitable to install in disabled washrooms. In a comfortable natural position, no matter standing, in a wheelchair or with a crutch, users can effectively dry their hands without water splash-back when using EcoMo high speed hand dryer. It is also a great hand dryer for high traffic locations, with its absorbent, ceramic pad that prevents water overflow. Unlike other vertical hands-in dryers, the square drying area is the perfect size for hands without losing drying efficiency. Lastly, there is an anti-bacterial protection cover and super HEPA filter, which eliminates over 99% of any present bacteria. EcoMo hand dryer is more than you expect!

---

EcoSlender 04

---

EcoSlender 04 is a bright stainless steel hand dryer. We made it ADA complaint by slant the square cover towards the four ends so it looks slim and sleek. Hokwang is devoted to creating an accessible washroom environment. The main purpose of EcoSlender hand dryer is to make everyone's hand drying experience even more accommodating. EcoSlender hand dryer is ADA-Compliant (Americans with Disabilities Act); its thin profile only protrudes 4 inches (10 cm) from the wall. Moreover, EcoSlender hand dryer has patented parallel dual air outlets resulting in high drying efficiency with quiet operation. The slim hand dryer cover design also creates a wide drying area to allow hands to dry both naturally and comfortably.

---

---
Best Selling Item
Hokwang What is UL for hand dryers? Introduction
Hokwang Industries Co., Ltd. is Taiwan supplier and manufacturer in Bathroom Products Industry. Hokwang has been offering our customers high quality Hand dryer, soap dispenser, faucet, flush valve, high speed hand dryer, auto soap dispenser, auto faucet, auto flush valve, customized hand dryer since 1996. With both advanced technology and 30 years experience, Hokwang always make sure to meet each customer's demand.